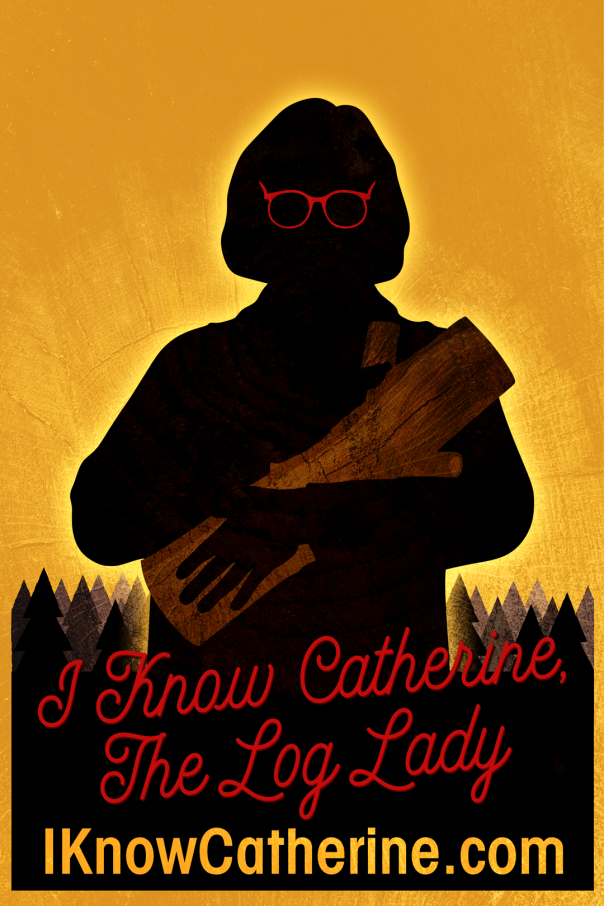 A bonus episode! We are very happy to share with you an update from director Richard Green on his documentary In Know Catherine, The Log Lady.
For those of you that don't know, Richard is not only a director but also producer, actor (the Magician from Mulholland Drive to name one role) and a generous, all round nice guy. 
Catherine Coulson is The Log Lady (Twin Peaks) and long time friend and collaborator of David Lynch. 
Richard new her back in the day and her then husband, actor Jack Nance (Eraserhead). He executive produced the documentary I Don't Know Jack which we discussed a little while ago (You can listen to that episode here).
If you would like to listen to our previous conversation episodes with Richard they can be found here 1 and 2.
Find out more about the project on Facebook and Twitter.
If you are a Twin Peaks fan then find out (and get tickets) about the UK Fest here.
Fan of David Lynch? Get to Home in Manchester this summer and check out the amazing exhibition!
And…. check out our discussion on David Lynch: The Art Life in which we also supported by Kickstarter. 
What are your thoughts?
Get in touch using  Twitter  or email us  chris@docsfactor.com
Don't forget to !subscribe!
If you enjoyed this episode, we would be very grateful to you for a rating on Apple Podcast/iTunes.
Why not check out our back episodes or better still, subscribe on  iTunes
or  Podbean and never miss an ep!
Oh! and check us out on Leterboxed here.
Share
|
Download